by
Henry Percival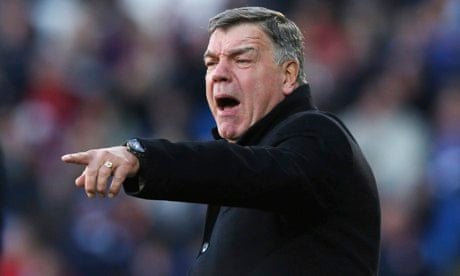 Adam Lallana left it late to save England's blushes against Slovakia, striking in the 95th
minute to secure England a winning start in their bid to secure qualification to the 2018 World Cup in Russia. I must admit it was nice to see one of England's better players at the Euros playing well and continuing their form. But is this new adventure, with Sam Allardyce at the helm, time to introduce some new players into the England squad? If so, who gets the all important phone call?
Perhaps the most important decision for Allardyce to make is whether to keep Wayne Rooney as captain. 'Wazza' is England's all time leading goal scorer but somehow fails to really turn up at major tournaments. What's more is he has had a positional problem for the past few seasons. He has played up front as a striker, in the number 10 position behind the striker and has more recently taken up a more defensive role. Do England really need a player who has no current set position as their captain? But if not Rooney, who else? For me Rooney is the right choice to lead us to Russia. He is a leader of men who plays for the team and not himself.
One player on everyone's minds at the moment is young Manchester United striker Marcus Rashford. Rashford was named in England's Euro Squad but was only limited to two appearances off the bench. Since then he has continued scoring goals, most recently on his debut for the England u21 side, scoring a hat trick on his debut, something he has a knack for. Big Sam didn't select him for his first England squad, but after his performance for the u21, he is certainly a name to consider.
The next player I thought would have been one of the first names on Big Sam's squad list. Mark Noble was Allardyce's captain when he was the manager of West Ham and has since continued the role since Allardyce's departure. All in all, Mark Noble is Allardyce's type of player. He likes to tackle, he will run his heart out and he loves to play the long ball game. Noble has also played for England at youth level, even captaining the u21 side but has still yet to receive a call up. Arguments could be made that England don't need another defensive minded midfielder with Eric Dier also performing very well at the Euros and the rise of Leicester star Danny Drinkwater.
The third player on my list is a veteran England player who hasn't appeared since 2013. Jermain Defoe is a guaranteed goal scorer, which is something that England are currently lacking in my opinion. He will score goals for you no matter what team he is in. He has played a crucial part in Sunderland's race for survival for the past two seasons. He contributed 12 goals for Sunderland last season and in my opinion was their player of the season. Defoe is not afraid to shoot, and perhaps that is something that England need. Another striker to potentially consider as well is Burnley striker Andre Grey, although Grey doesn't quite have enough Premier League experience for me.
The final player that I would personally consider is Manchester United's Jesse Lingard. Lingard primarily plays as a winger but is also capable of playing a more central role. Lingard's strongest strengths are his ability to keep hold of the ball, his finishing and his final ball, whether it is short or long. He is not afraid to track back and help his defense either and is no stranger to giving away a foul. Lingard would add more pace to the England team, which is what the current wingers lack. Lingard has been called up to the senior squad before but never made an appearance.
These are the players that I would consider if I was in the position to pick the England squad. Who knows who Big Sam should call up? All I hope for is that they are fit to wear the badge on the shirt, and ultimately have enough quality to take us to Russia in 2018 and who knows, maybe even bring the World Cup back to England.