The first of a three-part tribute to Frank Sinatra by
Emma Bell
in celebration of the centenary of his birth.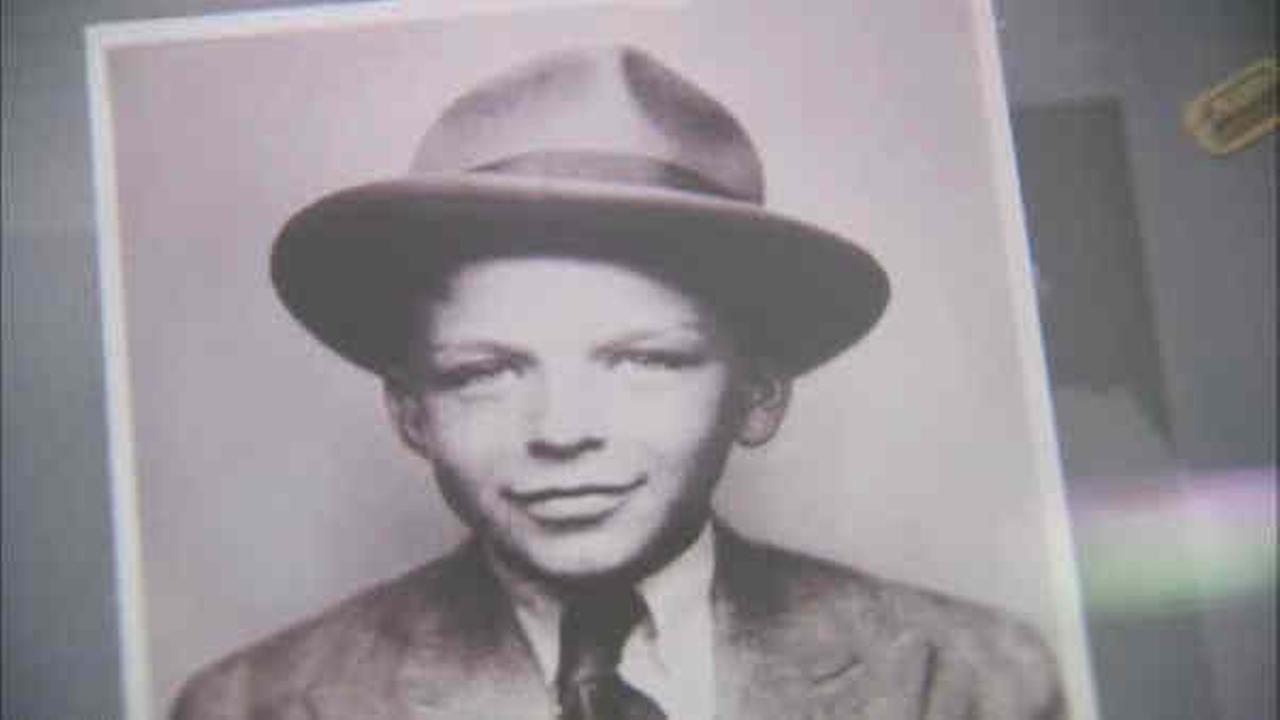 Francis Albert Sinatra, many decades later dubbed The Voice of the Century began life in a cold water apartment in Hoboken New Jersey on December 12 1915. Slapped into life by his maternal grandmother, he grew up in an Italian-Irish-Negro neighbourhood of slums and tenements gazing at the lights of Manhattan Island and dreaming of the songs he would sing there - and sing he did. An inveterate showman from the start, he danced and sang on street corners, singing songs from the old country that fellow Sicilians would know, love and cry over. From an early age he caught the longing and nostalgia of song:

Sinatra later recalled: "One day, I got a nickel. I said, "This is the racket". I thought, "It's wonderful to sing.... I never forgot it."
And where was an Italian American to make his money in the Great Depression? Crime or song seemed the only option open to him. His father Antonio (who, in a twist of fate would rename himself Marty O'Brian so he could pose as an Irish prize fighter and ended up running booze trips for Mafia gangs) was a weak man and no help to his son; his mother Dolly, the neighbourhood matriarch and midwife, stepped in. A formidable woman, who ran for public office herself, recognized in Frankie a rare charisma and talent; the kind of talent that one day, might make it…
Frankie left High School under a cloud. His father threw him out. He decided to become 'bigger than Crosby' ( the best selling artist of the era ) and so he hit the road with bands and learnt his craft.
The day he heard Tommy Dorsey changed everything. The bandleader was a superstar of the Golden Age of the Wireless and Frank learnt from Tommy's style of playing the trombone:
"It was my idea [in my mid-20s] to make my voice work in the same way as a trombone or a violin — not sounding like them, but "playing" like those instruments. The first thing I needed was extraordinary breath control, which I didn't have. I began swimming every chance I got in public pools — taking laps under water and thinking song lyrics to myself as I swam, holding my breath."
Joining the newly formed Harry James orchestra in 1939 was Sinatra's first big break. He spent only six months with the band, made a few recordings, but it got him noticed:
The callow Sinatra can been seen visibly enjoying his first appearance on screen - and this start only got better…
Girls swooned, imagining Frank as their beaus who had gone off to fight in World War two. It made him none too popular with those boys who had left their girls at home, either, but what was he to do? Keep on going on the road and building up the fan base that would explode when he joined the Dorsey Band in 1940 – a dream for the young crooner.

Working with Dorsey was an education and a joy: travelling with the best musicians of the time, Sinatra honed his craft and developed the phraseology that became his signature.
But his time with Dorsey ended when he realized that he had signed a contract that entitled Dorsey to 25% of Sinatra's earnings for the rest of his life. This sparked the persistent myth that Sinatra had involved his Mafia buddies to get him out of the contract: the truth was that he engaged a representative form the Musicians Union to terminate the contract.
Once again, Frank was a jobbing singer until he picked up the gig that made him a superstar. Playing New Year's Eve 1942 with

Benny Goodman in the Paramount Theater brought together the emerging fan base had been working on for so many years on the road. Jack Benny remembered: "I introduced Sinatra and I thought the goddamned building was going to cave in. I never heard such a commotion with people running down to the stage, screaming and nearly knocking me off the ramp. All this for a fellow I never heard of."
Frank recalled :
"The sound that greeted me was absolutely deafening. It was a tremendous roar. Five thousand kids, stamping, yelling, screaming, applauding. I was scared stiff. I couldn't move a muscle. Benny Goodman froze, too. He was so scared he turned around, looked at the audience, and said, "What the hell was that?"
By the end of his contract, which had been extended and extended, Sinatra was playing seven shows a day. One Saturday, Frank Sinatra did eleven shows, starting at 8:10 am and finishing at 2:30 am next day. 'The Voice' was born.