by
Grace Gawn
I tend to go through phases with my music – I'll listen to one band non-stop for a few weeks until I am sick of the sound of them, and then I'll suddenly remember another musician that I love and they will take pride of place on my iPod for the next fortnight, and so it goes on!
Recently these few albums have been blasting from my CD player, laptop, iPod, in fact any music playing device I can get my hands on (much to the annoyance of my mother who does, I've been informed, occasionally like a bit of peace and quiet in the house). If you don't own these CDs I would recommend you buy them at once!
In Love is the Worcester four-piece's insanely catchy debut album. If you're in to awesome guitar, awesome vocals, and general all-round awesomeness (for lack of a better way to describe their music) then this one's for you. They have been described as having influences from everything from Nirvana to Two Door Cinema Club, but, regardless of where their sound comes from, this album is undoubtedly a brilliant listen.
Favourite Songs: Float Forever, Wraith, Toxic, California Daze
It was tough to choose a specific Nirvana album to write about, as I tend to put all the albums of theirs that I own on shuffle and just enjoy the grungy goodness for 68 songs. However, this 15-track 'Best Of' compilation album includes most of the classic songs! Admittedly, it is missing some of my favourites, like Polly and Breed, but, if you're looking for just one Nirvana CD to broaden your musical horizons, this would certainly be a good place to start!
Favourite Songs: The Man Who Sold The World, Lithium, Dumb, Smells Like Teen Spirit (of course!)
Another self-titled album from another brilliant band. There's been a lot of hype about these fellas lately so I'm sure if you're reading this you've probably heard of them, and rightly so! Their music could be classified as rock/indie/pop, but there is a lot of variation in style even just on this one album, with some of the songs like Chocolate having rather funkier sounds. Matt Healy's vocals are brilliant, and just as a side-note he's quite the looker too for those of you that are interested! Signed, a self-confessed Matt Healy fangirl.
4.
King Charles – LoveBlood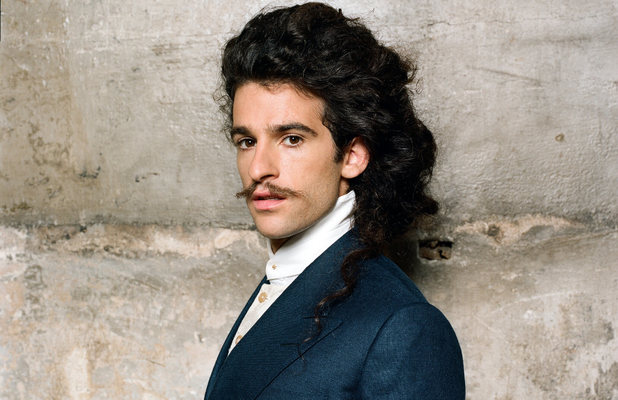 I love absolutely everything about this man. I felt obliged to include some pictures of him as he has a brilliant style going on! His music is as quirky as his look, but don't be fooled in to thinking that his appearance is any kind of substitute for his music – this man is one of the most talented musicians about at the moment. He has collaborated with Mumford & Sons, been on tour with Panic! at the Disco, and i
n 2009 he became the first ever Brit to win the International Songwriting Competition (judged by Tom Waits, Jeff Beck, Loretta Lynn and Jerry Lee Lewis) for his song 'Love Lust.'.
Favourite Songs: Love Lust, Bam Bam, Lady Percy, Polar Bear