by Laura Burden
To mark World Book Day
(March 6th),
work out which of the teachers listed below chose each selection of books (A-H). Answer sheets are available from your tutor, from Ms Burden or from the School Library.
Complete the answer sheet (matching one of the teachers to each of the selections) and post it in the box in the Library by the end of the day on Friday 21st March.
Rules: one entry per person (you can collaborate but must enter separately); the winner is the first correct answer to be drawn at random; the prize is a large Easter egg.
Teachers
Selection G was not made by an English teacher
Selection A was not made by a PRS teacher
Selection E was not made by a History teacher
Selection A
Never has a book inspired me more than this one; inspired me to get out into the great outdoors. Screaming obscenities into the teeth of an icy hailstorm knowing that you are doing something that very few others would, or could. The frisson of danger makes you feel totally alive, knowing you are totally reliant on your own skills, fitness and determination. Then there is the beautiful vista that opens out on your ridge as the weather clears, that breathtaking moment you share with only a tiny amount of other hardy souls that you never forget, like a piece of art that stops you in your tracks. There is freedom in the hills. And running in them is mad, it is painful, but it is such a buzz. And this book brings those feelings to life. It is the story of the Bob Graham Round, a challenge of 72 miles and 27000ft of ascent over 42 hills in the Lake District in 24 hours. As the author says, "There's a reason we don't run up hills. It is hard and it hurts".
The Canon – The Beautiful Basics of Science
by Natalie Angier
It is widely accepted that to know high culture is to critically appreciate Shakespeare, Beethoven and Picasso. In this book the author argues that to be truly cultured a grasp of the basics of Astronomy, Evolution, Atomic Theory and Thermodynamics are also necessary. Knowing why the rose is red makes it no less beautiful but will make you feel more fulfilled. It is fun, light-hearted, uncondescending and, above all, I am sure you will learn something.
A Clockwork Orange by Anthony Burgess
As a fan of dystopian fiction it was a toss-up between this, Fahrenheit 451 and Brave New World for the final slot. Although this wins as it was the first fiction book I read post-GCSE English Literature. I was just shy of my 20th Birthday. But it inspired me to read more widely and appreciate a past-time I had been put off as a teenager and which I am glad I rediscovered.
Selection B
Three Cups of Tea
by Greg Mortenson and David Oliver Relin
Inspirational stories of school building in Afghanistan.
El Razon de mi Vida
An insight into the story of Eva Peron
Selection C
The Secret Agent by Joseph Conrad
Conrad creates a wonderfully dark, seedy and unsettling atmosphere amidst the gas lamps and fog of late Victorian London, as the enigmatic terrorist, Mr. Verloc, is caught up in the complexities, double-dealing and treachery of London's anarchist community, where no one is who they appear to be. The climactic scene, in which Verloc's autistic brother-in-law, Stevie, unwittingly carries across London a ticking time-bomb designed to destroy a major landmark (and a number of innocent Londoners) is extraordinarily chilling, the mounting sense of horror only heightened by the clear-eyed irony of Conrad's narrative.
Moby-Dick
by Herman Melville
An absorbing and apocalyptic tale of obsession, narrated in a memorably eccentric and experimental style, in which Captain Ahab's insanely vengeful pursuit of the mysterious White Whale becomes a symbol of our own pursuit of meaning in a world that often seems to evade it.
The Long Goodbye by Raymond Chandler
The cynically idealistic private eye, Philip Marlowe, is one of fiction's greatest creations and this is Chandler's finest novel, in which Marlowe's investigation of a series of murders amidst the mean streets and millionaire mansions of post-war Los Angeles exposes the psychological scars left by America's involvement in the Second World War and the corruption, disenchantment and psychosis underlying the apparently prosperous, ordered and optimistic American society of the 1950s. Beautifully written, it takes the hard-boiled detective novel into the realm of literary fiction, while concluding with a devastating twist.
Selection D
Wuthering Heights
by Emily Bronte
After visiting Howarth, Yorkshire, many times in my early teens (near my hometown) on wind-swept Sunday afternoons I soon devoured Bronte's evocative work. I could imagine Catherine and Heathcliff wandering those moors. The writing is raw but eloquent. It is a book I have read at least 10 times in my life. Wonderful!
Great Expectations
by Charles Dickens
I first read this at the age of 9 years old after my father, a prolific reader, gave it to me read as I was off school with the flu. I read it without stopping for 3 days and the book transported me to a world of poverty and great expectations. This book really kick-started my love of reading and helped me to move on from Enid Blyton's books. The latter were dull in comparison.
Murder on the Orient Express
by Agatha Christie
I have always been a lover of any crime and it was hard to decide between Arthur Conan Doyle's Sherlock Holmes or Christie's Hercule Poirot. 'Murder on the Orient Express' is the master of crime fiction. Who could ever have believed that all 12 passengers killed the victim? Fabulous.
Selection E
Owen Glendower
by John Cowper Powys
John Cowper Powys is rarely read these days, but his writing is extraordinary- a weird and wonderful blend of Hardy, Dickens and Tolkien.

We holiday regularly in the hills of West Wales, once the haunt of the prince who proved such a thorn in England's side that he now lives on in legend and folklore.

This is a brilliant historical fantasy, written during the Second World War and an important creative work personally for a writer whose name hints at his own Welsh roots and connections.
If This is A Man
by Primo Levi
I bought this book in a Jewish Museum in Krakow in October when I was visiting Auschwitz for the first time on a PRS trip with Year 10.

It is one of the most profound and thought-provoking books I have ever read, and despite its bleakness offers a powerful insight into what makes us human and why life really is worth living.
The Speckled Band by Arthur Conan Doyle
I offer this as a Holmesian clue, just in case you are still struggling to identify me.

This is the story I share with every pupil in Year 7 as part of the Portsmouth Curriculum.

Rather than focus on WHO the criminal is, Sherlock Holmes and Dr Watson must discover HOW the crime was perpetrated.

If you have somehow avoided reading this classic mystery, come and borrow a copy from my study and find out for yourselves the devilish truth behind the speckled band.

You won't be disappointed, though you may never sleep soundly again!
A very different Dahlian experience to his children's books and this is one that sees the protagonists romping around Europe at the start of the Twentieth Century in
"a festival of bad taste that is at heart so innocent that we soon forgive it and enjoy ourselves." I read this at school and loved it for its effortlessness and sheer sense of fun. I don't want to spoil the plot by telling you anything about it!
Any Human Heart
by William Boyd
Based on the lifelong journals of a writer, Logan Mountstuart, whose life spanned the defining moments of the twentieth century, this book had a big impact on me as I hit my 30's. Its focus on acquiring wisdom through experience and age is told in a diary-style that is both profound and moving as the book reaches its conclusion. Interweaving fictional and real-life characters including Evelyn Waugh, Ernest Hemingway and Virginia Woolf, Boyd cleverly meshes historical fact with individual consciousness that creates an intriguing story of love, loss, betrayal and sacrifice.
Evening in the Palace of Reason by James Gaines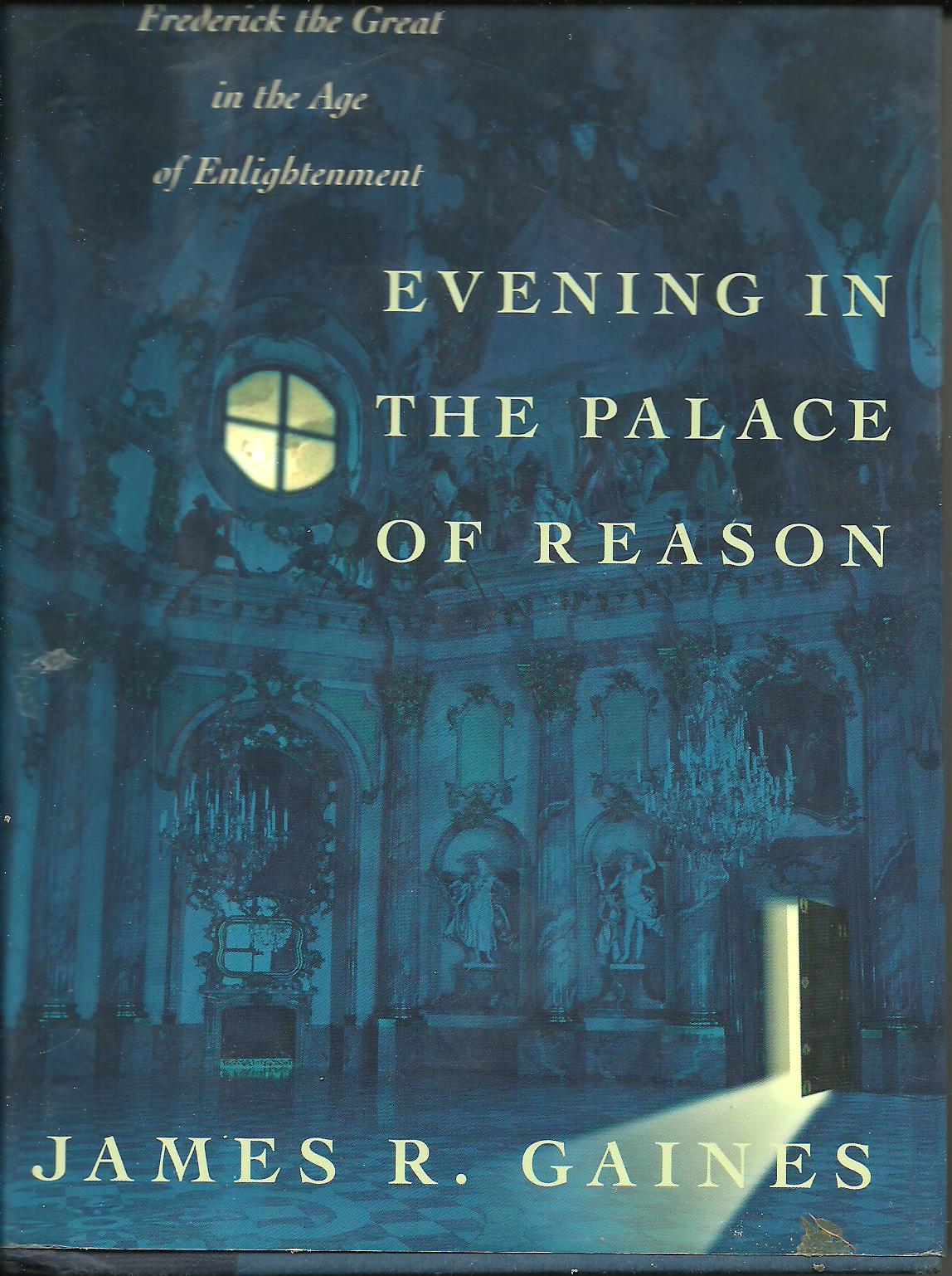 Based on the true story of JS Bach meeting the King of Prussia, Frederick the Great, in 1747 during the Age of Enlightenment
this wonderful book is passionate in its celebration of the very greatest of composers. Having been summoned to Court by the great warrior King who, in seven years on the throne had already done so much for his country, Bach, now in the twilight of his years, is presented - as a challenge to his musical genius - with a 21-note theme which had been so devised as to make contrapuntal variations practically impossible. Nevertheless, Bach did wonders with it, astonishing the gathered courtiers and court musicians. This meeting of two great but totally different men led ultimately to the composition of one of Bach's greatest works Musikalische Opfer (A Musical Offering).
Excalibur by Bernard Cornwell.
This is the third in Cornwell's 'Warlord Chronicles' trilogy, and I could have picked any of the three -although, as the grand finale, this one is perhaps marginally the most exciting. The trilogy retells the legends of King Arthur, but not as you might know them. I studied Chretien de Troyes Arthurian Legends as part of my university degree and have loved the legends since I was a child, but what makes Cornwell's version so special is the way in which he makes you forget that you are reading a story - his attention to detail with the historical setting makes you believe that Arthur really was real, and that it all might really have happened... and I still like to think that it did! Although, the books should come with a warning - you will never think of Lancelot the same way again!
The End of the Affair by Graham Greene.
A powerful story of love, hate and faith, set against the backdrop of wartime London. I first read this book as a teenager and it has stuck with me always as a firm favourite. It's not a happy story, but one that raises important questions about life and loss. It has been rumoured that this is a semi-autobiographical work by Greene, and perhaps that is why the characters appear so real and absorbing.
Gone with the Wind by Margaret Mitchell.
I've always been a fan of the epic 1939 film, but, as per usual, when I got around to reading the book I found it was even better. Considering that the film is close to 4 hours long, it's amazing how much of the story was cut! I haven't yet read War and Peace, but I think that this must be up there with the best sagas of love and war ever written.
This novel, simple and homely in many ways, tells of the lives of Benjamin and Lewis Jones, identical twins who live through an era that saw two world wars and the invention of aeroplanes, but rarely leave the area surrounding their farm. The Radnorshire landscape described is that of my childhood: my parents still live on the Welsh border.
Middlemarch by George Eliot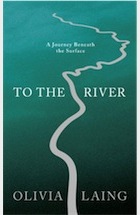 This tale of failed idealism, imprudent marriages and small-town politics is, oddly enough, one of the books that best restores my faith in humanity. Some say that Dickens wrote "fairy tales for adults"; Eliot gives us an ending that is so much more like real life.
To The River by Olivia Laing
This mellifluous, meditative travelogue was published in 2012. The author walked the Ouse, the river in which Virginia Woolf drowned herself, from source to sea, whilst reflecting on landscape, life and literature. As someone who loves scuba diving and wild swimming the topic interested me… but the appeal of To The River is that it is perfectly written.