by Thomas Penlington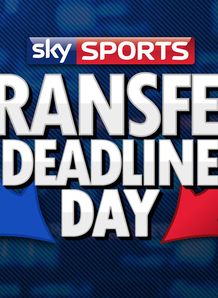 When the Premier League season ends, many football fans are unwillingly forced to discover another pasttime or to immerse themselves in hobbies, with the intention of occupying themselves during the weekends between the end and the start of the new season. Granted, there's the prospect of pre-season friendlies and international football, but the excitement and often the standard is never quite on par with a Premier League season. However, there is one way a football fan can satisfy their desire for the game.
The transfer market is never without excitement or controversy and can either be a fulfilling period of time or a frustrating one, depending on your team's involvement. However, I think you can safely say it is never disappointing as a spectacle: whether we have the dazzling highs of staggering prices paid for players like the Cristiano Ronaldo who moved to Real Madrid from Manchester United for £80million, or the questionable lows of Fernando Torres moving to Chelsea from Liverpool for £50million. For fans, objectively the transfer market is unexpected and is watched in wonder and amazement as we all realise the sheer wealth involved in football clubs.
Each transfer market there seems to be a selected group of clubs that have been injected with wealth by an owner and so venture into the market to satisfy their cravings for international talent. At the end of the 2008-2009 season, Manchester City took up the role of the recently financed club by spending a total of £127million and they then surpassed even that total during the 2010-2011 season by spending a total of £154million on players. This provided much hope for the fans and much optimistic excitement for the new season. During the 2012-2013 season Chelsea once again proved that with Roman Abramovich their appears to be no limits to their wealth by spending a total of £92million on players; however, this wasn't even close to the 2005-2006 season, in which they spent £111million on players.
Then, towards the end of the transfer market, there is a point of release at which all the accumulating tension that is generated throughout the market escapes in a climactic finish. This is known as the 'transfer deadline day' and it can be a day filled with intolerable excitement or disappointment. Upon this day, the conventional laws surrounding the purchase of players are ignored, either resulting in a moment of madness or inspiration. On the final day of the January transfer market during the 2010-2011 season, Andy Carroll signed for Liverpool FC from Newcastle United for a British transfer record of £35million. This price paid for a player who was relatively new in his first season for Newcastle upon their return to the Premier League was questioned by general football fans, and even Liverpool fans had some doubts. The staggering price immediately placed a heavy expectation upon the player's shoulders, which it seems he never managed to shake following his recent exit from Liverpool to West Ham United. This example represents everything that 'transfer deadline day' stands for: controversial, desperate and most of all expensive.