by Will Wallace
Demoted: Andrew Lansley
(source: Daily Telegraph)
Most people asking my opinion of Cameron's recent reshuffle last week were rather baffled by my somewhat rebellious answer: "It was full of rubbish decisions." The biggest fatality was, of course, the Secretary of State for Health. Andrew Lansley, the brains behind the controversial Health and Social Care Act, was effectively demoted to become Leader of the House of Commons, replacing Sir George Young. I've never liked Lansley – he broke the Coalition's pledge not to carry out a top-down reorganisation of the NHS, he failed to tackle the growing obesity epidemic by allowing himself to be seduced by the fast food industry and he's failed to cut bureaucracy and needless waste. When news first broke that Lansley would be leaving the Department of Health, it was – in my view – a real chance for the government to rectify his incompetence. But then Cameron appointed Jeremy Hunt to the position.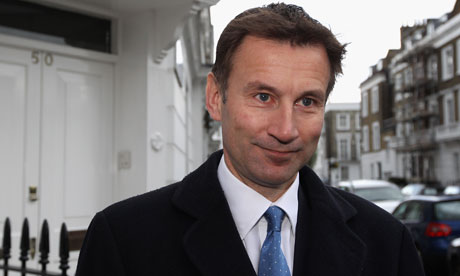 Promoted: Jeremy Hunt
(source: Guardian)
Hunt is the Culture Secretary who allegedly attempted to have scenes celebrating the NHS removed from the London Olympics Opening Ceremony. Hunt also has a voting record that supports homeopathy – anyone with a trace of common sense can tell you that 'magic water' is codswallop. And, above all, Hunt lacks experience; I'd much rather see an NHS-doctor-turned-politician like Sarah Wollaston take on a senior role in the Department of Health, as opposed to someone who once claimed that football hooliganism was to blame for the Hillsborough disaster.
Promoted: Maria Miller
(source: Wales Online)
Another whopping blunder made in the Cabinet reshuffle was the decision to appoint Maria Miller as Minister for Women and Equalities. Since being elected MP for Basingstoke in 2005, Miller has had a consistently bad voting record on LGBT issues. She opposed gay adoption rights, anti-discrimination laws and she is yet to add her name to the growing list of government ministers in favour of legalising same-sex marriage. I wouldn't therefore say she's terribly well-placed as the minister responsible for equality. To make matters even worse, she's also in charge of issues involving women; Miller is a
critic of abortion. She may as well have been appointed Minister for Intolerance and Idiocy.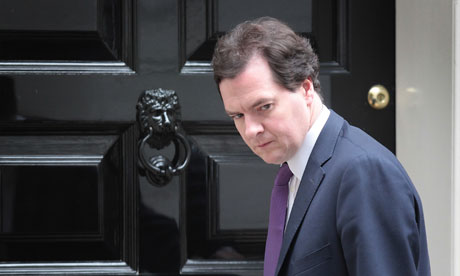 "Why does George Osborne still
work at the Treasury?"
(source: Guardian)
My third disappointment in the new cabinet is perhaps most shocking to people who know me as being an unwavering supporter, member and activist of the Conservative Party: why does George Osborne still work at the Treasury? Not only do the British public want to see him get the sack, but also he is very unpopular within the party and even Conservatives have started calling on him to resign. The last Budget was, frankly, a disaster. I'm well aware I wrote an article at the time calling it
"A Budget for Working People"
, but the number of U-turns the government has since performed is ridiculous. Anyway, whoever thinks up a policy that bases the tax on pastry on the basis of its temperature, where it is stored and whether the customer has been queuing, is just plain thick. Furthermore, it was probably a Liberal Democrat, not Osborne, who put forward one of the few decent Budget proposals –raising personal allowance. And most importantly, Plan A isn't working.
Despite my cynicism, however, there is some relief.
Promoted: Sam Gyimah
(source: brightblueonline.com)
The new Parliamentary Under-Secretary of Health, Anna Soubry, has recently expressed her support for legalising assisted dying in the UK and has previously spoken about legalising cannabis to prevent the harmless drug from being a 'gateway drug'. These two issues should be on the table: it frustrates me to hear that the government won't even consider a debate on the issue when public opinion is becoming increasingly in favour of legalising both euthanasia and cannabis. More good news came when Sam Gyimah was made Parliamentary Private Secretary to the Prime Minister. Gyimah was recently in the news after saying that the Conservative Party ought to engage more with ethnic communities and minority groups. Sadly, though, the Cabinet has more inexperienced white men than even before.
Of course, ministerial positions should be given to those who are best suited to those posts, but there seem to be some out-of-place appointments. Personally my greatest concern is the increase in right-wing Conservatives around the Cabinet table. Ken Clarke's successor at the Justice Department, Chris Grayling, may alienate the Liberal Democrats and devastate social reforms.