by Ollie Velasco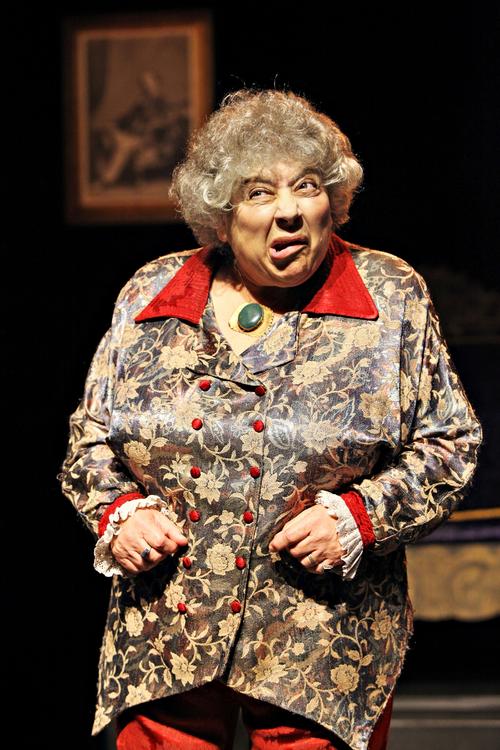 On Sunday, 8th July, while the nation watched Andy Murray lose out to Roger Federer in his closest Grand Slam final yet, a packed David Russell Theatre (DRT) was lucky enough to host Miriam Margolyes for a one-night-only performance. The award-winning British actress performed her show, Dickens' Women, on the site of the original Portsmouth Theatre - where it is believed Dickens himself once performed - at Portsmouth Grammar School, as part of her global tour to celebrate the bicentenary of Charles Dickens' birth.
The event was certainly popular; with tickets sold out, the audience started to arrive nearly an hour before doors opened, hoping to grab front-row seats in the intimate venue. Once everyone was seated, however, and pianist Benjamin Lee had set the scene with a piece of fitting original music written especially for the show, the buzz of excitement changed to one of anticipation as the audience awaited Miriam Margolyes' entrance.
And she didn't disappoint.
The booming voice of a drunken woman made the audience jump, as they saw the actress stagger onstage, in character. Wobbling drunkenly up to interact with the front row, Miriam instantly drew the whole theatre into her world --- and into the world of Dickens. The minimalistic set (which suited the relatively small stage of the DRT well) and pianist further enhanced the atmosphere.
Miriam explained her love for Dickens: "(His) personality transcends his books and the characters explored in Dickens' Women were chosen not only because they are some of the most colourful and entertaining characters in Dickens' writing, but because they were based on real people in his life --- people he fought with and cared for, loved and hated."
This couldn't have been truer. From the moment Miriam stepped on stage, she held the audience captive. She would perform an extract from one of Dickens' novels before explaining with such clarity and detail how and why the author created the character, and who, in his own life, he based it on. Miriam switched from character to character effortlessly, changing from a flirtatious middle-class man to a shy young maid and back again with equal portions of comical ingenuity and emotional understanding. More than twenty different characters were performed and explained by Miriam Margolyes, yet she was a constant throughout the show – full of energy, passion and knowledge from the opening until the curtain came down.