by Kiara Clement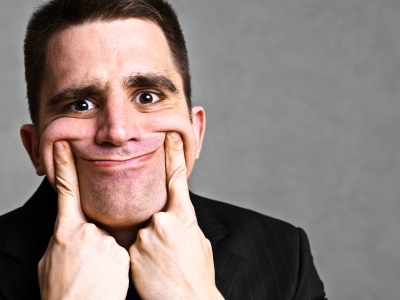 image source: entrepreneurs-journey.com
It should not be a surprise that, after a weekend, Monday is what follows and the so-called normal reality of life continues; yet each week thousands of people can't seem to help but have some sort of loathing towards this one day. For most people, the dreaded first day of the working week brings with it a bagful of mundane emotions and low-spirited moods, with the average person moaning about Monday for a whole 12 minutes on the day itself.
Perhaps it's the freedom and relaxation of a weekend that is the primary cause of this contagious sentiment and thus the reason for so many people experiencing Monday blues. After all, if it did not follow immediately on from the high of the weekend, the mundanity of Monday would not be as obvious and the negative effect not as great. Hence, it is not actually Monday that is the problem but, in fact, the weekend. But this logic can't possibly be the case. Right?
Due to this almost iconic (see video below) blue Monday feeling, Monday is notorious for being a fairly unproductive day, with the average employee only managing 3.5 hours of productive work. And, while all ages are able to experience the emotion, it is known that people aged 45 – 54 suffer the most from Monday blues. According to a study carried out by Marmite, most of us don't even smile until after 11:00 on a Monday!
But is this self-inflicted disease truly worth it? Leaving aside the Monday blues, Monday is in fact the least rainy day of the week and is the best day of the week to buy a car, with car salesmen being statistically more likely to offer a good deal on a Monday. Many of us seem to overlook the fact that with Monday also come new opportunities, presenting a fresh week during which we may achieve whatever we please. We must remember that 'almost all prizes and achievements have been gained on a week day rather than on weekends'. And even if Monday and all its opportunity does not appeal to you, with each Monday there is always the anticipation of a new weekend to look forward to. So, as we find ourselves on yet another Monday, will you seize the prospects it brings or, like so many people, be susceptible to Monday blues?
'Blue Monday' (New Order, 1983):