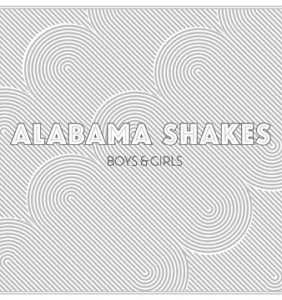 By George Neame
Although only a debut album, the hype surrounding Boys & Girls is truly astounding, especially this side of the Atlantic. Although it is always hard to judge a book by a cover, in the case of Alabama Shakes, it is acceptable to stand by your preconceptions, since the band describe both their origins and musical style in their title. Southern soul and Americana blues have widely been ignored in the UK until now and to be honest, there seems no better band to introduce it than this.
The first single, Hold On, begins with a throbbing acoustic strum and simple but appealing drum beat, which forms the main base of the tune. The vocals of Brittany Howard are what bring the song alive though, the passion that blues and soul are founded on emanating from a mature and well-grounded lead singer.
I Found You is another highlight, the choir echoes adding depth to a song with real meaning and a chorus that could close a stadium-sized concert. It becomes apparent quickly that the guitar is Alabama Shakes' main weapon of choice and rightly so, serving as a constant reminder of the traditional Southern-soul style they advocate and being a consistent and reliable part of all songs that make you tap your toes in tune.
Closer On Your Way sums up the album as a whole, moving swiftly from acoustic ballad to blues rock and finishing with a relentless minute-long guitar solo that leaves you with baited breath and itching to press 'repeat'…
Star Rating: *****
Listen on Spotify: http://open.spotify.com/album/0YcQyzstsSbcnLCk4h7AUh